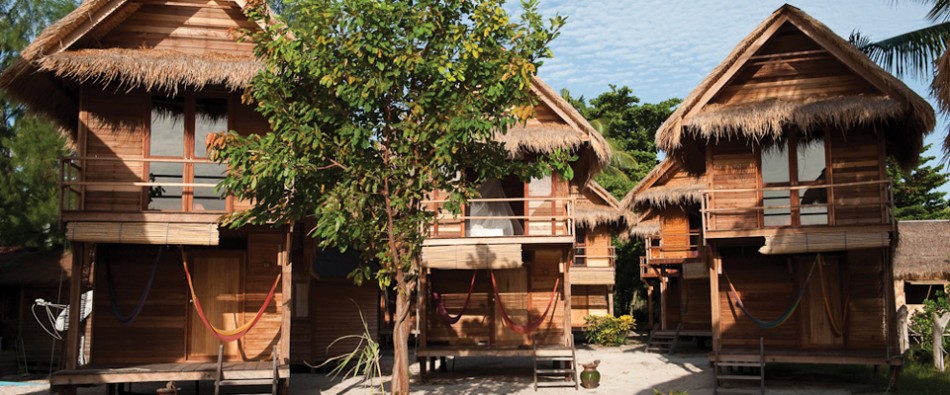 Accommodation
When it comes to finding a place to stay there are plenty of choices on Koh Lipe, however it is a small island and during busy periods everywhere can get booked up so be careful about turning up without a reservation. We can recommend the following places on the island:
Castaway Resort – Lonely Planet in their Thailand's Islands & Beaches chose Castaway Resort as their 'Best Pick' for the island, and they know a thing or two about resorts, so who are we to argue? The resort that started Castaway Divers, Castaway Resort's  beach bungalows are inspired by traditional Thai designs and are the coolest on Koh Lipe.  And it is also the resort with the shortest commute time to the dive shop!
Serendipity Resort – Serendipity is similar in design to Castaway but with larger rooms and is high up on a hill at the south end of Sunrise Beach Serendipity has spacious large bungalows with breathtaking views.
Bundhaya Resort – Large resort with lot's of different styles of rooms on Pattaya beach. If you want to be on the busiest beach where all the bustle and action is then this could be the place for you.
Mountain Resort – Perched on the top of a hill Mountain has great views. Lot's of simple accommodation. If you like climbing stairs and want somewhere simple to stay then consider Mountain.
Gypsy Bungalows (no website) – Simple fun bamboo or concrete bungalows with funky bathrooms situated on Sunrise Beach not far from us. This is a great budget traveller option.