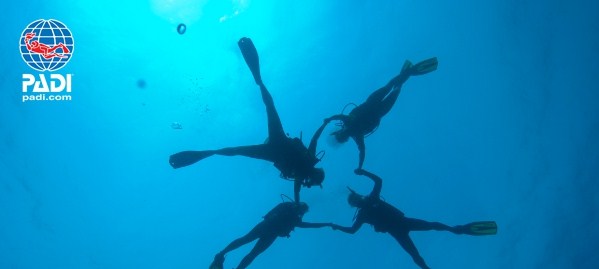 Study Online
Your holiday time is precious, so why spend it in the classroom studying theory? Choose a PADI online course and you can do all your studying at home. The diving theory is contained in a mixture of tutorials and videos online. Once your done with the theory you can take online quizzes and test your knowledge.
When you arrive at Castaway Divers you are almost ready to get in the water. After a short oral test you are ready to begin your in water training. From then on the course proceeds in the same way as a regular course
Below is a list of the PADI courses that are available online. Before signing up, contact us first for pricing information.