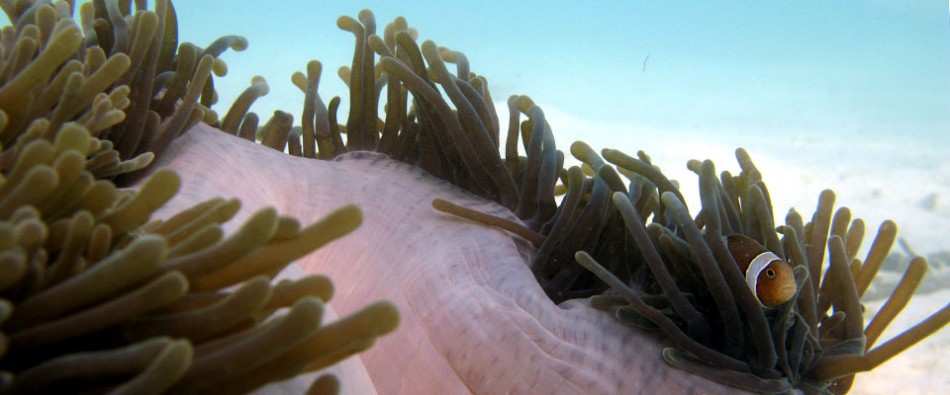 Kids Snorkelling
If you would like to introduce your kids to diving what better way than to start with snorkelling. Right in front of Castaway Divers we have our house reef which is a great place for kids to get comfortable underwater.  With a large mixture of corals and lots of reef fish, kids can explore with nothing more than a mask and snorkel. Give them a pair of fins and they are ready for their first PADI 'bubble maker' dive.
For children, snorkelling can be a great introduction to the sea and a stepping stone to diving. However a bad early experience with snorkelling can put children off the sea. We have a qualified swimming coach who is very  good with children and can give them introductory snorkelling lessons. Learning to snorkel is as much about confidence building as technique. Once your children are comfortable in the water, they will be lead on an exploration of our house reef and showing them how wonderful and interesting the reef can be, getting them over their natural fear of the unknown.
Our daily snorkel trips are open to children accompanied by an adult.