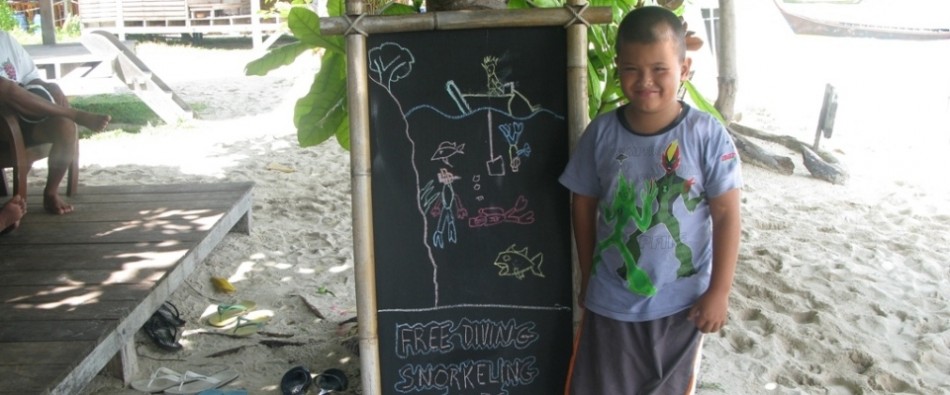 Life in Koh Lipe
Today we had Lo, a 7 year old and son of our free diving instructor Loic, doing a bit of drawing at our Dive centre and it took him no more than 5 minutes to do it. Lo spend most of his free time drawing and he does have the talent. Whenever he is not drawing, we know where to find him, in the water. Lo loves swimming and playing with his friends at the beach. He is already a great swimmer, no doubt, being the son of a swimming coach and a free diving instructor.
Lo may turn up to be an artist or do anything related to the sea. As talented as he is, he may turn up to be whatever he desires.
It's always nice to see the kids growing up in such an amazing environment as Koh Lipe. It's definitely a family place, calm water, no loud music playing at the beach, the perfect spot to chill out. For the night owls, don't worry, Koh Lipe have many bars and restaurants to keep you busy enough.