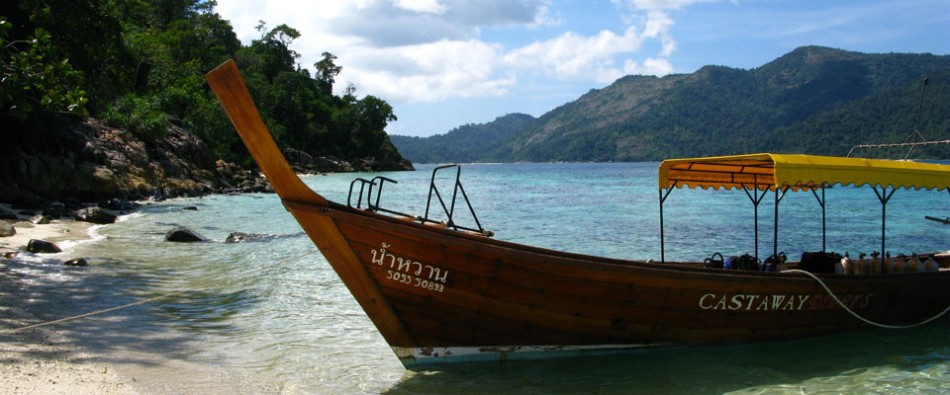 Tawny Nurse Shark – Big Rocks
Another great days diving today!
Congratulations to Arne and Mai, from Germany, who completed their PADI Open Water Diver Courses today!
The fun divers (team Finland) also had some great dives. We found porcelain crabs on Koph Yang, as well as some frightfully large Titan triggerfish.
We had a delicous lunch on the beach at Koh Adang where Nu, our Captain, managed to find a seahorse without even getting in the water. He spotted a small black one just hangout out on a small piece of line floating along next to the boat!
The second dive was Big Rocks, on the west coast of Koh Adang. We timed it perfectly for an exhillerating fast drift and what a ride it was! We found a huge Tawny Nurse shark sleeping in a small cave; every year we occaasionaly see one (probably the same one) in the same spot, but it looks like he's grown since last time – now he must be at least 3.5m! We also had a school of big Barracudas and some Red toothed triggerfish for company and managed to spot a straight stick pipefish prentending to be a whip coral.
The 3rd dive on Koh Usen was a bit mroe relaxed, just a gentle dift allowing us to appreciate the colourful soft corals. We also found some nice nudibranchs, lionfish and a couple of Great Barracudas.
Thanks to all for another great day!