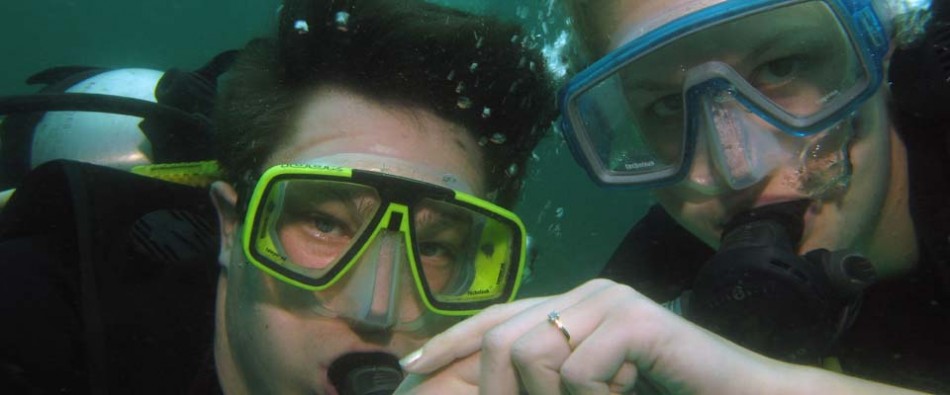 Underwater Proposal
Yesterday was another first for Castaway Divers.
Mikael proposed to Mim underwater!! We had a great dive at Koh Talu and then  he got down on bended knee and pulled the ring out of his BCD! Thankfully she remained calm, and accepted!!
We´d like to once again congratulate the happy couple and thank the whole family for a lot of fun this week!