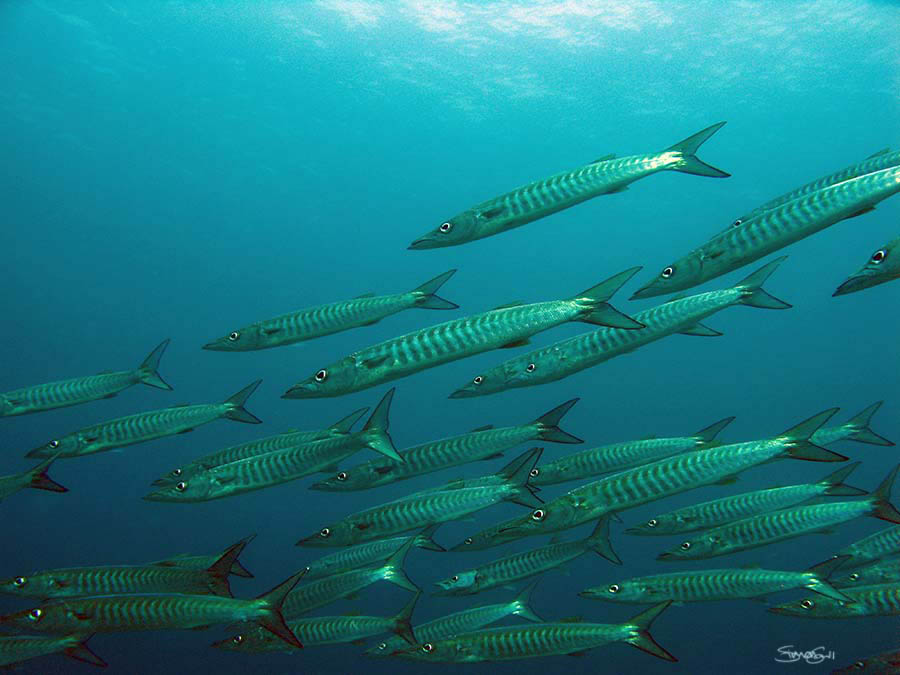 Another great dive at Stonehenge…
The divers looked pretty excited while getting ready to start the dive at Stonehenge, one of our favorite dive site, just 15 minutes away from our dive centre.
Descending at a reef covered with soft corals and a huge variety of marine life is without a doubt what any diver dream of, and that's exactly what this dive site has to offer. Coming across nudibranchs, ornate ghost pipe fish, juvenile yellow box fish and much more, the excitement was topped up while being circled by more than 100 barracudas (just a metre away from us). For an instance, the divers didn't seem to understand the GO UP signal as we had reached the moment for our safety stop.
We can all be sure we will go back and as consistent as Stonehenge is, it will be another great dive.