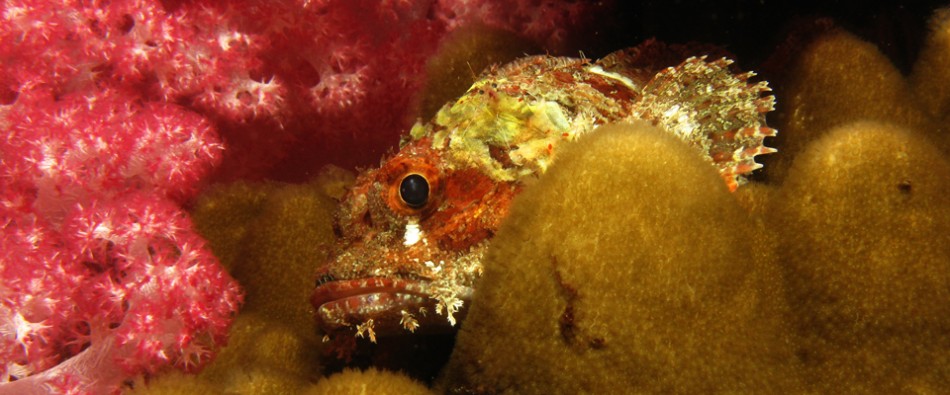 Night Dive on Stonehenge
After such great diving on Stonehenge by day we decided to visit again for a night dive.
As we hoped it was a great dive, we found a huge variety of marine life active at night; decorator crabs scurrying around, encrusted in coral and algae, anemone crabs carrying whole anemones on their shells!  Tiny tiny shrimps, so easy to find – their eyes reflecting in the lights, sea cucumbers in all shapes and sizes. Many of the diurnal fish we found sleeping amongst the corals and some large parrot fish in their sleeping bag like balloons.
We had such a great time and can't wait for our next opportunity for a night dive.