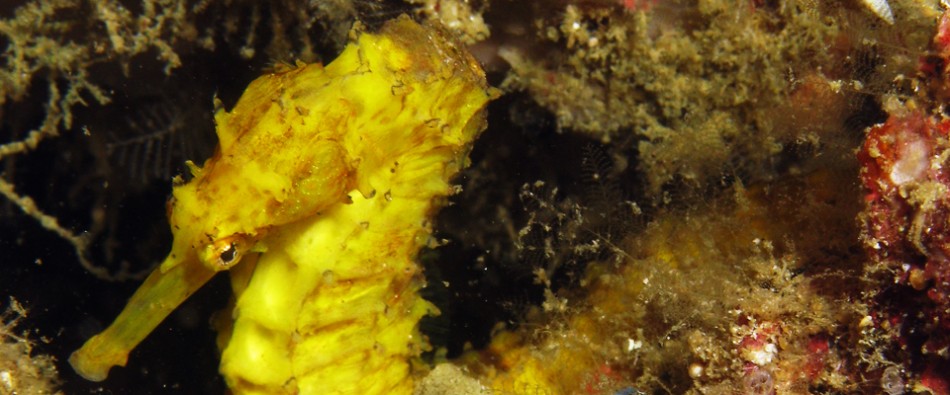 Sea horse multiplication
High Season did arrive, with full power, so did the marine life. Most of the dive sites we are coming across ornate/robust ghost pipe fish, all sort of nudis and and as many sea horse as you can wish.
First dive yesterday, as wind had dropped down on the eastern side, we decided to go to Koh Talu, one of our favourite dive sites. We encountered many types of morays, nudis, massive scorpion fish, coral cat sharks and a pregnant sea horse.  We had lunch in a deserted beach, north of Koh Adang, beach in which nobody ever visits due to long distance. After a long surface interval, we headed towards Stonehenge. I stood up the whole trip trying to spot the minke whales our dive boat had spotted 2 days ago but we had no luck. No problem with that, Stonehenge were as stunning as always, spotting more sea horse, devil scorpion fish, lion fish and, as the current had started to pick up, the soft corals were open wide, as beautiful as it can get.
Lovely day, lovely dive, lovely trip…