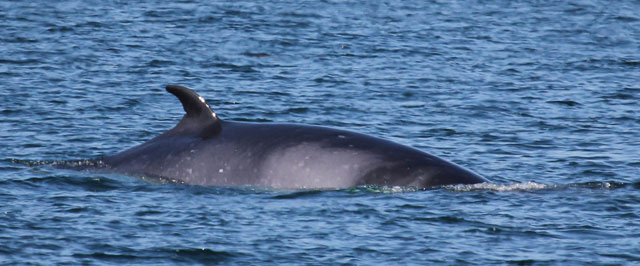 Snorkelling with Minke Whales!
Finally, after a few weeks of less than average visibility, in the Adang archipelago, things have changed! On Monday we had spectacular visibility, the conditions at Stonehenge were superb, and we saw all our favourites. 2 Tiger Tail Sea Horses intertwined, Albino Moray Eels and schools of Barracudas galore to name a few.
Ah! Almost forgot, we were also lucky enough to chance an encounter with a pair of Minke Whales.  We were able to snorkel with the 2 whales just east of Koh Talang for a full hour, they were as big as our long tail boat (around 8m). This was a dream come true for all the lucky divers present, customers and instructors alike!
(Picture courtesy of Andrew Reding from flickr)