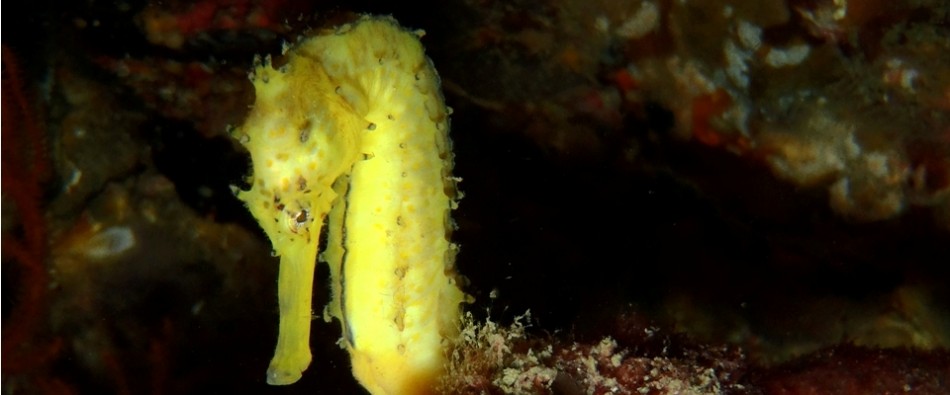 The half moon bonanza continues
Conditions have improved considerably following the half moon, right now we are sitting on an average visibility of 15 metres.  The absence of any wind allowed us to do one of are favourite diving routines, 1st dive in Ko Talu and 2nd one in Stonehenge.
Ko Talu was a treat from the start, current was pushing mildly from north to south bringing to the reef a huge school of bigeye fusiliers, at 12 m depth we spotted  a Tigertail sea horse feeding graciously on  plankton,  under a huge boulder  a coral cat shark laid having a siesta, with a beautiful skin pattern and golden eyes.
Stonehenge never disappoints, at the north end of the pinnacle we were greeted by a school of golden trevally prowling on the schooling fusiliers. Sea horses, a huge stone fish and a marauding leopard shark was also seen, the soft coral gardens looked radiant and the nurseries and cleaning stations were packed to the gunwales with activity, all and all another great day.
In a couple of days full moon and getting ready for great drift dives.